Kamakura Releases Robert Jarrow Research Paper "Problems With Using Credit Default Swaps to Infer Default Probabilities"
Jarrow Paper Available at Kamakura Web Site www.kamakuraco.com
(January 26, 2012)

NEW YORK, NY -- (Marketwire) -- 01/26/12 -- Kamakura Corporation reported Thursday that it is releasing an important new research paper by Managing Director for Research Prof. Robert A. Jarrow entitled "Problems with Using CDS to Infer Default Probabilities." The popular financial press frequently quotes default probabilities for a specific firm on the basis of a credit default swap spread that may be based solely on dealer indications, not traded prices. Leaving the issue of illiquidity aside and using an analogy to life insurance, Professor Jarrow shows that frequently used formulas for converting credit default swap spreads to implied default probabilities are riddled with errors and therefore highly inaccurate.
Professor Jarrow begins the paper by showing that life insurance economics and credit default swap economics are essentially identical. Professor Jarrow states in the paper "It seems absurd to... use life insurance premiums to infer the mortality probabilities," because the mortality probabilities can be directly calculated using actuarial science. Professor Jarrow goes on to say the following: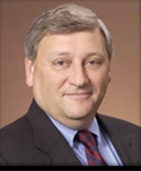 "Surprisingly, when discussing corporate or sovereign default probabilities, the common belief is almost the reverse. For some unknown reason, it is believed that implied default probabilities from CDS spreads provide reliable estimates. This paper shows that this common belief regarding implied default probabilities is false."
Martin Zorn, Chief Administrative Officer for Kamakura Corporation, said Thursday, "Professor Jarrow's research on this topic is extremely timely, given moves by financial services regulators to remove references to legacy credit ratings in their rules and regulations. Professor Jarrow shows clearly that, even if one assumes the CDS market is liquid and competitive, the derivation of accurate empirical default probabilities from credit default swaps is an extremely difficult task that has not yet been mastered within academic finance. Moving the settlement of credit default swaps to an exchange may improve transparency but does not resolve the fundamental problem that Professor Jarrow clearly points out in his paper. Using statistical measures of default probabilities like those in the Kamakura Risk Information Services is the only accurate alternative to ratings and credit default swaps."
Kamakura Risk Information Services has been the leading multiple models default probability service since public firm default probabilities were launched in November 2002. The public firm default probability service currently covers 31,000 firms in 37 countries. The KRIS sovereign default probability service was launched in 2008, and the non-public firm service was announced in 2011.
A copy of Professor Jarrow's paper is available at this link:
http://www.kamakuraco.com/Portals/0/Research/Implied%20Default%20Prob.pdf
About Kamakura Corporation
Founded in 1990, Honolulu-based Kamakura Corporation is a leading provider of risk management information, processing and software. Kamakura was named to the World Finance 100 by the Editor and readers of World Finance magazine in 2012. In 2010, Kamakura was the only vendor to win 2 Credit Magazine innovation awards, including one with distribution partner Thomson Reuters. Kamakura Risk Manager, first sold commercially in 1993 and now in version 7.3, is the first enterprise risk management system with users focused on credit risk, asset and liability management, market risk, stress testing, liquidity risk, counterparty credit risk, and capital allocation from a single software solution. The KRIS public firm default service was launched in 2002. The KRIS sovereign default service, the world's first, was launched in 2008, and the KRIS non-public firm default service was offered beginning in 2011. KRIS default probabilities are displayed for 4,000 corporates and sovereigns via the Reuters 3000 Xtra service and the Thomson Reuters Eikon service. Kamakura has served more than 220 clients ranging in size from $1.5 billion in assets to $1.6 trillion in assets. Kamakura's risk management products are currently used in more than 30 countries, including the United States, Canada, Germany, the Netherlands, France, Austria, Switzerland, the United Kingdom, Russia, the Ukraine, Eastern Europe, the Middle East, Africa, South America, Australia, Japan, China, Korea, India and many other countries in Asia.
Kamakura has world-wide distribution alliances with SCSK Corporation (http://www.scsk.jp/index_en.html), Unisys (www.unisys.com), and Zylog Systems (www.zylog.co.in) making Kamakura products available in almost every major city around the globe. To follow the troubled company index and other risk commentary by Kamakura on a daily basis, please follow Kamakura CEO Dr. Donald van Deventer (www.twitter.com/dvandeventer), Kamakura Chief Administrative Officer Martin Zorn (www.twitter.com/riskmgrhi), and Kamakura's official twitter account (www.twitter.com/KamakuraCo).
Image Available: http://www2.marketwire.com/mw/frame_mw?attachid=1866776

For more information contact

Kamakura Corporation
2222 Kalakaua Avenue, Suite 1400, Honolulu, Hawaii 96815
Telephone: 1-808-791-9888
Facsimile: 1-808-791-9898
Information: Email Contact
Web site: www.kamakuraco.com

Martin Zorn,
Chief Administrative Officer
Kamakura Corporation
1-808-791-9888, extension 8700
Email Contact
www.kamakuraco.com
www.kris-online.com


Copyright @ Marketwire
Page: 1
Related Keywords:
use embedded links as keywords, Canada,Africa,Russia,France,Germany,Austria,Switzerland,USA,India,China,Japan,Korea,Australia,Marketwire, ,Financial,Life Insurance,Internet Technology,Science,middle east,russia,china,india,england,Other,
---